From a regenerative primary school in Nottingham to a floating educational centre in the Isles of Scilly, the winners of the fifth Passivhaus Student Competition, sponsored by Tarmac, are revealed.
A special thank you and congratulation to all the tutors involved this year, still managing to deliver teaching & guidance despite unprecedented circumstances due to Covid-19.
Judges looked for schemes that identified their Passivhaus strategy, were tested via energy modelling & justified design choices with clear development. After an accumulation of informative seminars delivered by Passivhaus tutors, as well as the surmounting of additional challenges posed by lockdown, we are happy to share a new cohort of winning designs.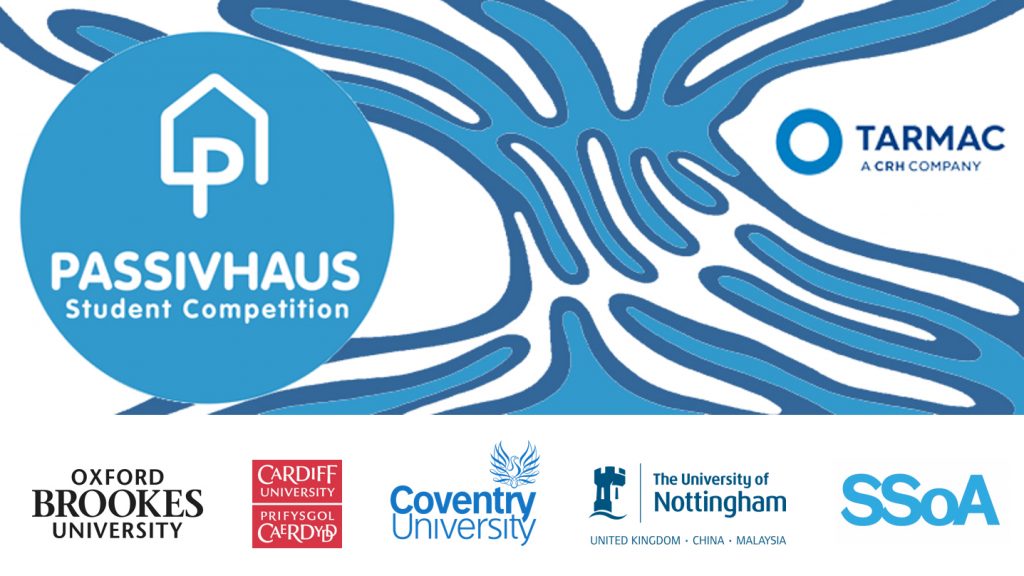 Tarmac is committed to supporting the drive for more sustainable construction. We share the importance of educating future architects and engineers on the impact they can have by creating comfortable, high performing sustainable developments and communities via the built environment.

Martyn Kenny, Sustainability Director, Tarmac
Once again, thanks to the PHT and Tarmac for supporting this initiative over the last five years. These initiatives really do make a difference for the students and the teaching and learning environment Schools of Architecture offer, so the support is really valuable and greatly appreciated by students and staff.

Prof Mark Gillott, Head of Department, University of Nottingham
Participating in the Passivhaus Student Competition was both exciting and challenging. It encouraged me to adopt an eclectic approach to my design, where every aspect was critical to achieve a wholesome project. Being announced as a winner is a milestone in my professional career path that will push me as an architect to work harder in order to protect our environment.

Bahaa Alnassr Allah, Oxford Brookes Winner
Finalists
Congratulations to not only the winners listed above, but all the finalists who made the competition shortlist:
Amy Xinyu Xu, Basin Community Primary School, University of Nottingham
Maria Silos Molina, Waterside Fusion Primary School, University of Nottingham
Raneem Alji, The District: Center for Empowering Refugees, Oxford Brookes
Jade Turner, Evergreen, Oxford Brookes
Kirsten Adjei-Attah, The Lantern, University of Coventry
Laura Selwood, One hundred percent, Cardiff University
Jacques Doody, Dreamland: Samson, Cardiff University
Wazna, Disci, Huang, Wang, Swiss Youth Hostel, Sheffield School of Architecture
Song, Wang, Haung, Zhu, Beaufort Project, Sheffield School of Architecture
Find out more
Find out more about the competition from Yogini Patel, Associate at the Passivhaus Trust, in this presentation for the International Passivhaus Conference 2020: