Gwilym Still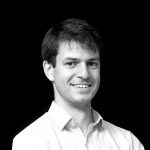 Project Leader, Max Fordham
Gwilym is Project Leader and Certified Passivhaus Consultant at Max Fordham. He enjoys helping to deliver robust, low-energy designs that work and are sensitive to the building's architecture, whether adapting an existing building, or developing a new one.
Gwilym designs Passivhaus buildings, low-energy offices for owner-occupiers and very simple grassroots designs as part of Max Fordham's Developing Countries Group.
Gwilym has worked on a number of student accommodation projects in Cambridge. These include sensitive refurbishment of Old Court for Clare College, new build student accommodation for St Catharine's College using CLT construction, and the ongoing Passivhaus graduate accommodation for King's College.