Harry Paticas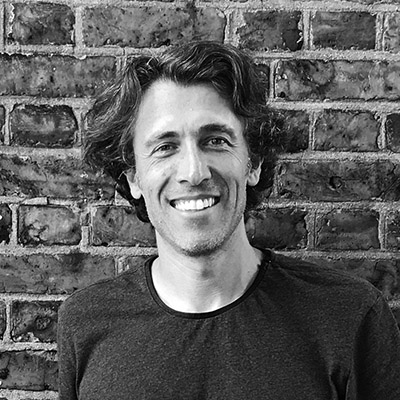 Founder / Managing Director, RAFT
Harry is an architect with a passion for beautifully crafted buildings that deliver robust building performance. He is a certified Passivhaus designer with broad experience in sustainable design. In February 2019, he won the Association for Sustainable Building Products (ASBP) Overall Winner and the People's Prize for the work he has carried out on his own home which is the first pre-certified step-by-step Passivhaus retrofit in the UK.
Harry was named RIBA London Project Architect of the year 2018 and is a co-director of 15-40 Architecture and Arboreal Architecture. He is currently a member of the Sustainable Traditional Buildings Association (STBA) Panel of Experts and co-chair of the Technical Working Group on retrofit for the UK Centre for Moisture in Buildings. Harry was the lead architect for the first Association for Environment Conscious Building (AECB) Silver Standard retrofit of a listed building with actual energy use below that predicted. This project wonthe CIBSE Building Performance Award for Best Residential Building in 2016 and is the subject of a Historic England research project.
Harry has held the position of external examiner on the MSc Energy Retrofit Technology at Dublin Institute of Technology (2015-2018), has taught design studio at the University of Westminster (2015- 2017) and was a senior lecturer at the University of Brighton (2013-2015). Harry has lectured widely on low-energy projects for the following organisat and clients: International Passivhaus Association, Passivhaus Trust, Centre of Retrofit Excellence, SPAB, ASBP, Historic Scotland, AECB, RIBA, New Forest Transition Group and the London Diocese. In the 2020 New Years Honours List he was awarded an MBE for architectural services to the community in the London Borough of Tower Hamlets.
Harry is an expert adviser to the AECB and has assisted in the preparation of some case studies for the Carbon Lite Retrofit course.
Harry is passionate about sharing his experience in low-carbon deep-retrofit to enable schools and local communities to significantly reduce carbon emissions and become resilient in the face of climate breakdown. In 2020 Harry founded RAFT (Retrofit Action For Tomorrow) and is currently working on zero carbon retrofit proposals for schools in Lewisham and Camden.