Jonathan Wilson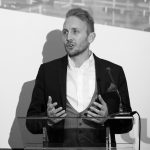 Development Director, Citu
Jonathan is one of the main driving forces behind the 40+ awards received by Citu to date for sustainable design and placemaking.
At Citu he has led the design and delivery of Little Kelham and the Climate Innovation District, the company's two largest projects to date.
Jonathan has also pushed forward the continual innovation of the Citu Home, which now incorporates MVHR systems, Smart Home technology, passive cooling features and levels of air-tightness and insulation so high that its heating needs are up to one tenth that of traditionally build homes.
His passion for great design has driven Citu to never choose between creating a brilliant home and a sustainable one. Instead Jonathan uses innovative new techniques and stunning architectural features to create unique and memorable places that are at the cutting edge of sustainability.
Awaiting final presentation