Mark Atherton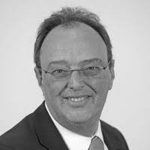 Director of Environment, Association of Greater Manchester Authorities
Mark joined AGMA in May 2012 as Director of Environment for Greater Manchester. In this role, Mark provides strategic support to the Greater Manchester Low Carbon Hub by leading the development and delivery of business plans and investment frameworks for environment and low carbon projects & programmes, plus research & public policy development.
Prior to his current appointment, Mark joined the Northwest Regional Development Agency in 2002, culminating in the role of Director of Energy and Environment. In this role, Mark managed a project investment portfolio of circa £30m/annum, providing innovative and strategic leadership to the Agency's work on energy & environmental technologies sector development; climate change and carbon reduction; sustainable consumption & production and environment quality.
Mark holds a science degree in Organic Chemistry and Industrial Ecology; postgraduate qualifications in Leadership and Hydrobiology and several management qualifications.